Welcome to the Laurel Highlands Snowmobile Club Inc.
Next Club Meeting - Next meeting Oct 12th - Regular club Meeting
Club Workday - may be cancelled with lack of need to do things at club - check with Steve
We are planning this year's Snowmobile Safety Class. It will be held at the Laurel Highlands snowmobile club clubhouse, on Saturday, November 11th from 8:30AM to 4:30 PM. There must be an adult in attendance with any minor attending the class. We also welcome adult students. Food and drinks will be provided. The class is FREE. Please pre-register with Jim Wilkinson at 724-925-2073 or Jwwilk@hotmail.com
****** Please pass the Safety Class info onto anyone you know who might have kids who need to attend !******
Next Chickaree Race in Ebensburg is Oct 22nd (last one for the year) - See their facebook page for more info

2018 Safety Class picture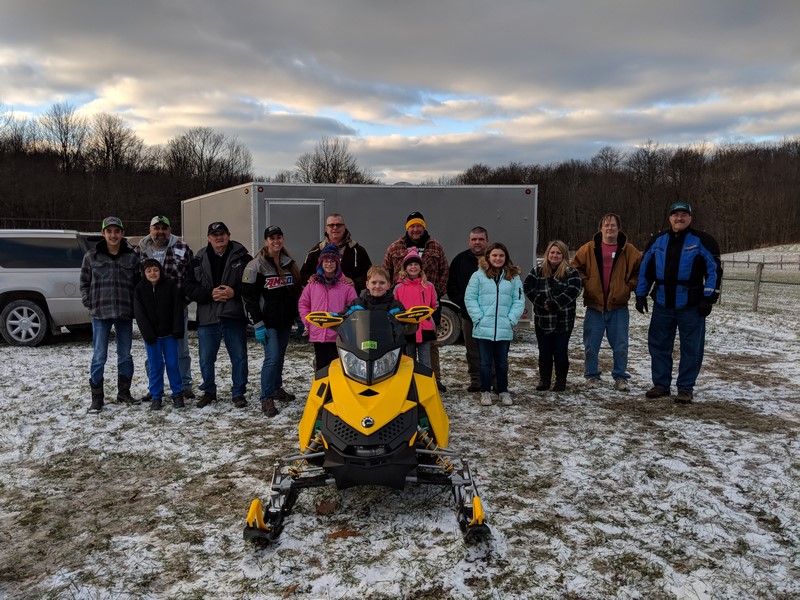 A run from the Anything Goes Class at the LHSC
A 2nd run in the Anything Goes Class at the LHSC


See more pictures from the events at the LHSC on our Facebook page below.
Follow us on Facebook at The Laurel Highlands Snowmobile Club Facebook page

Interested in joining our club ? Print off the membership application and send it on in. We're looking for YOU to join !